Live Chat Support¶
If you need live support from our engineers, log in to your account, click on the question mark in the menu bar and then on "Contact Support":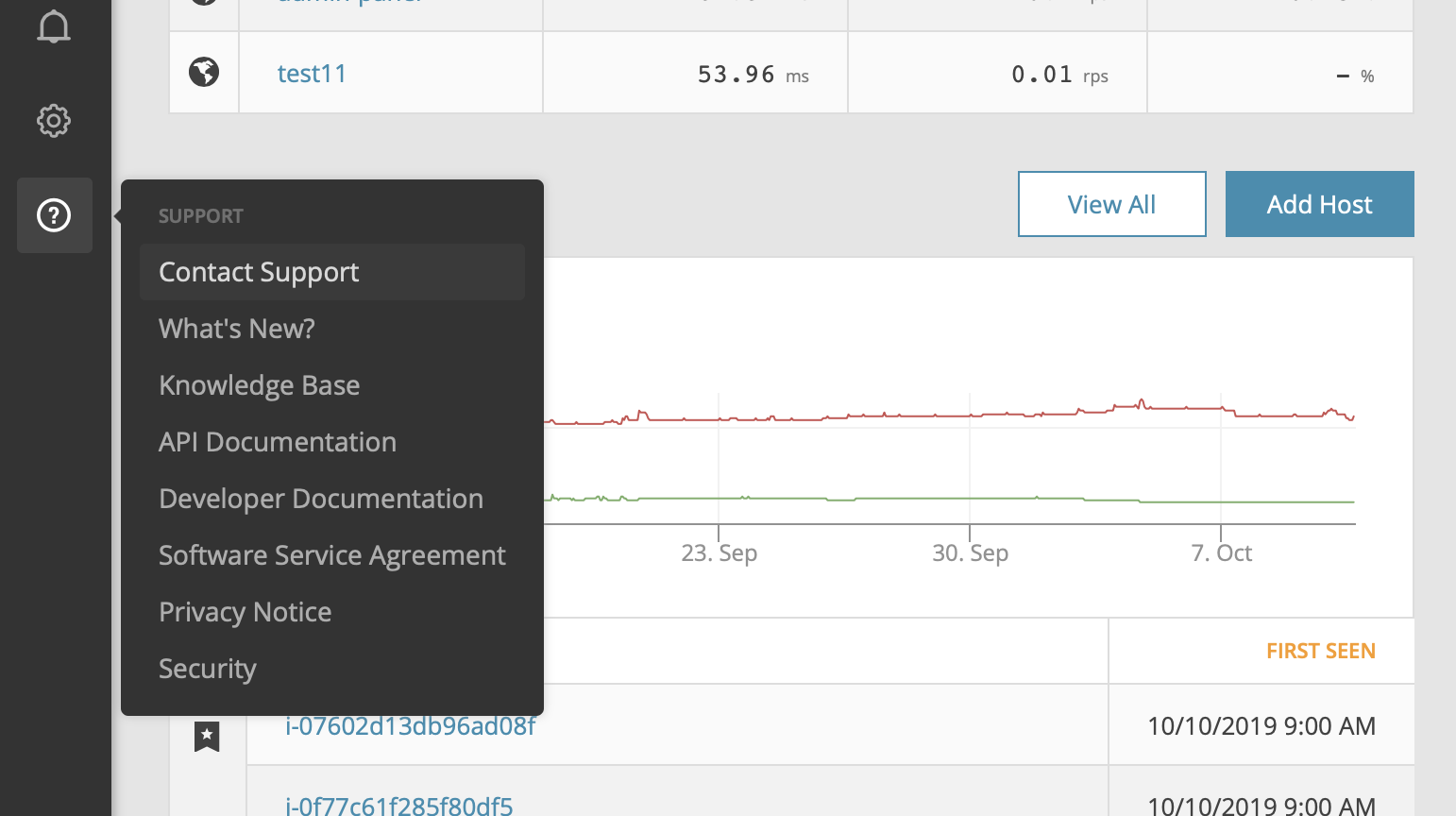 If you don't have an account, just use the live chat icon on any of the pages in this knowledge base.
You will generally find us in the chat room Monday to Friday, 9 AM-5 PM US Central time and often outside of that schedule as well. Whatever the time of day or the time zone you are in, leave us a message and we will get back to you as soon as we can.
Caution
If you can't see the chat client, it may be because of an Ad Blocker. Please make sure our site is not blocked.
If you prefer to contact us via email you can reach us at support@appoptics.com.