Dashboards¶
Dashboards were designed to easily create and display elegant arrangements of related data. Dashboards are grid-based so you can place and resize individual charts by dragging them around and adjusting their resize-corners. If you resize the browser window, your charts will resize themselves to preserve their relative sizes and locations. The Dashboards page lists all the available dashboards and highlights the recently used and favorite ones.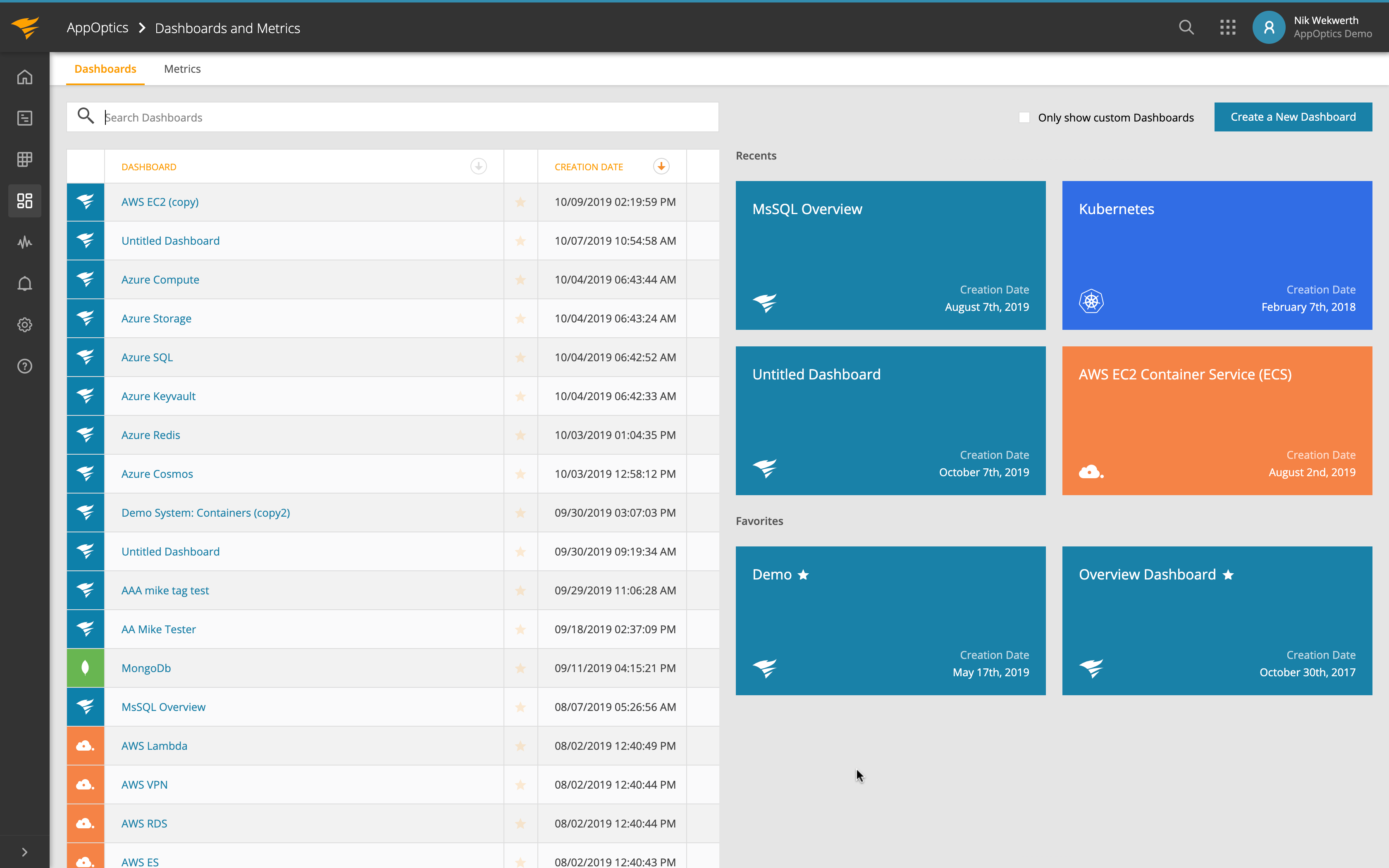 You can favorite dashboards by clicking on the star next to the name in the list. When the dashboard is open there's a star right next to the name in the menu bar as well.
Clicking on "Create a New Dashboards" creates a blank slate with a placeholder for a chart begging you to click on the big plus sign.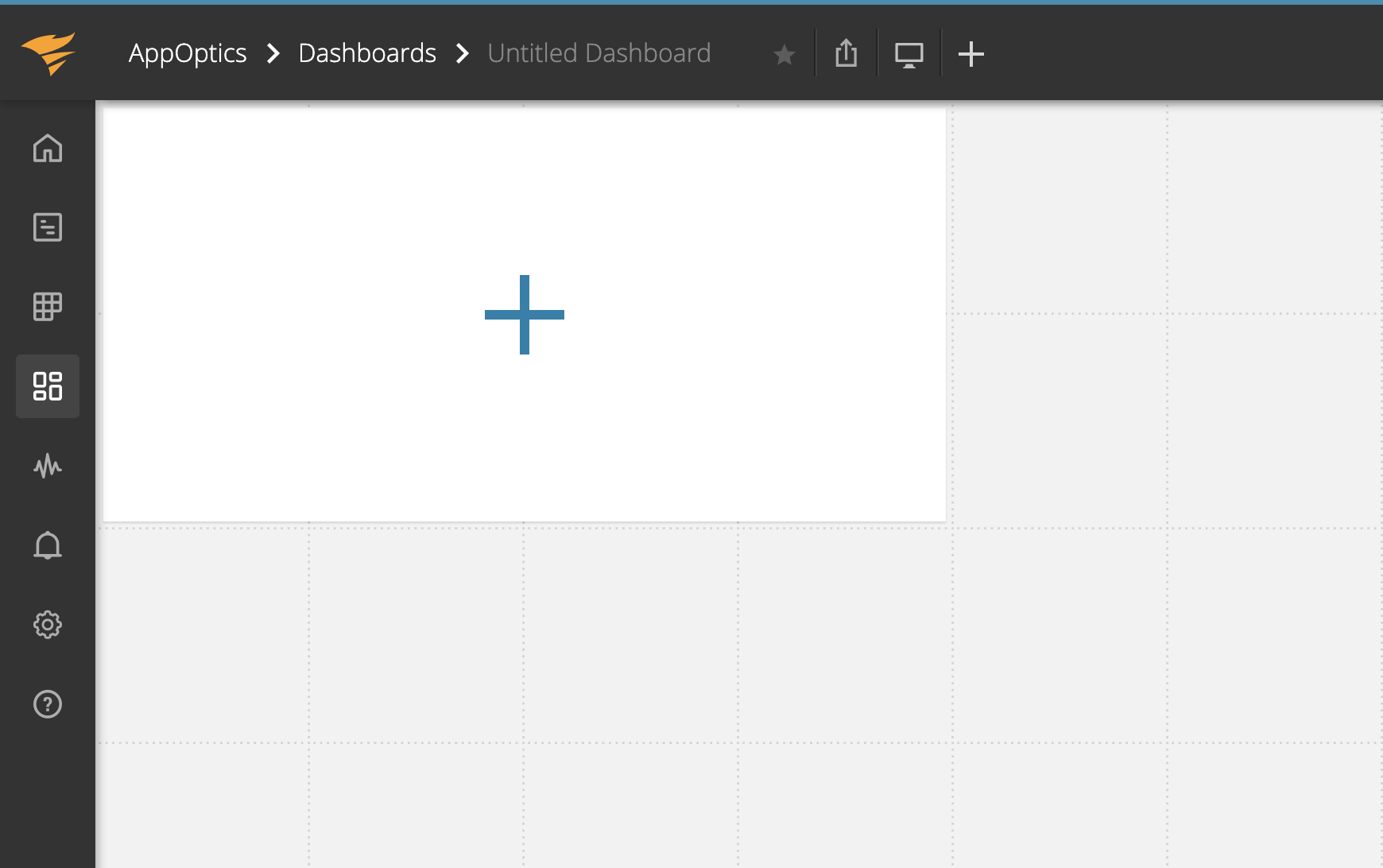 With dashboards, building and editing charts is really fast. Without leaving the work space, you can easily create and modify charts in-line. This includes manipulating metrics, annotations, chart axis labels, titles, and more. If you select "Edit Chart" from a chart menu, or add a new chart to your dashboard by clicking on a [+] symbol, we'll slide-up the chart editor where you can add or remove streams, and change the stream composition. To dismiss the chart editor, click on the blue up-arrow icon in the top left hand corner of the window.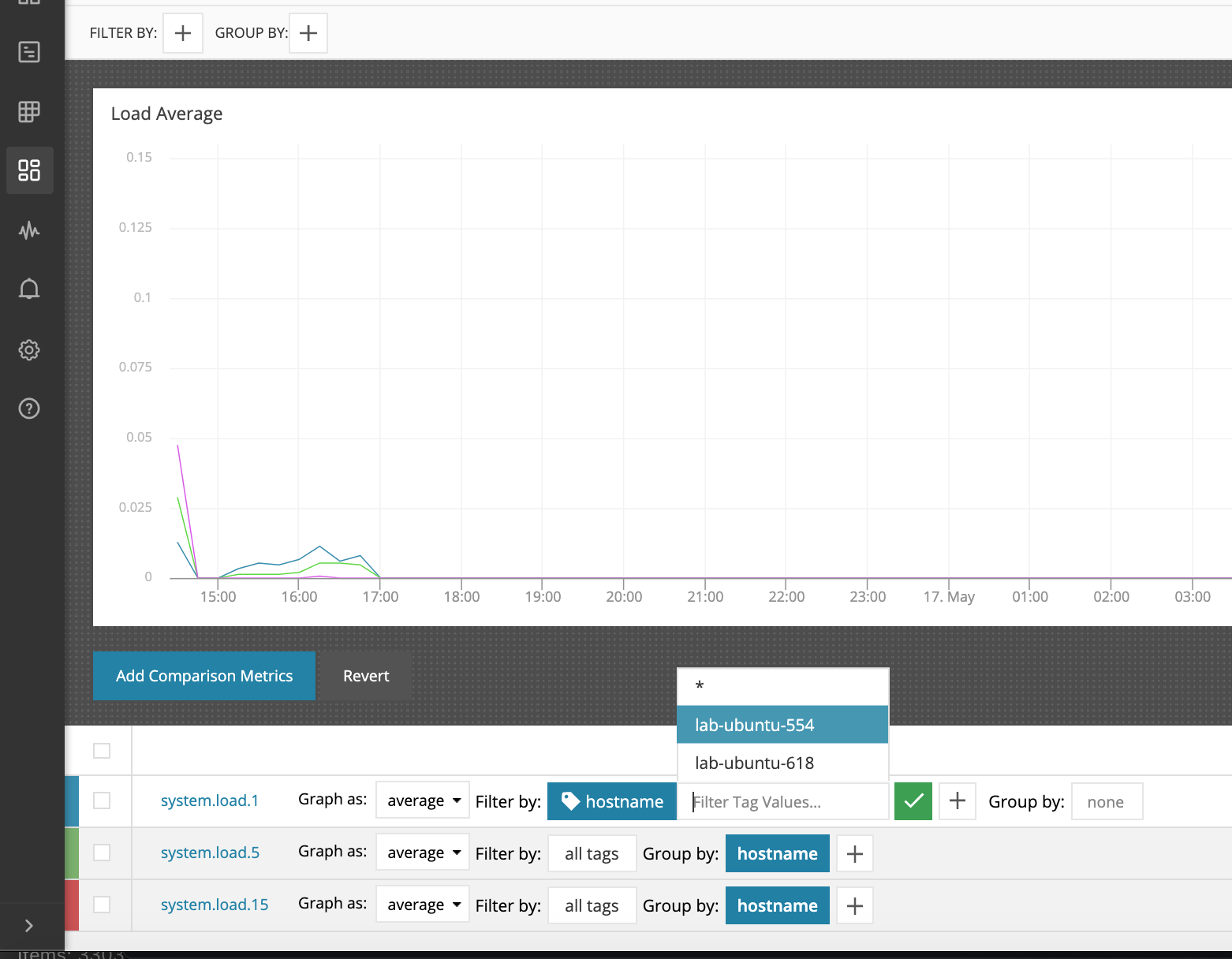 We hope you'll agree that the new chart-editor is a joy to work with. Quickly filter your available metrics by entering a few keywords, and then check them to add them to the chart. You can also click the orange "Composite Metric Editor" button to create a new metric by performing mathematical transformations on any of the metrics you're sending us.
Once you've added some metrics to the chart, you can use the metric stream check box to select all of them, and set attributes like the display summarization, tag filters, and grouping functions for all metrics at the same time. You can also make tags dynamic, so that they appear in the menu of the dashboard. The attributes menu – accessed via the hamburger menu icon to the right of each metric – allows you to set per-metric attributes like custom colors, a separate y-axis, and unit labels.