Charts¶
Creating a New Chart¶
When you start with a new dashboards you'll see a placeholder for a chart with a large plus in it. To add charts to existing dashboard just click on the plus button in the menu bar.

As a next step you choose the chart type. If you can't decide don't worry, you can change it later.
After choosing the type of chart you'd like to create the chart editor will slide up from the bottom of the screen. The chart editor shows you a list of the metrics you're currently emitting to our API. You can narrow down the list by typing a pattern into the search box. As soon as you start typing the list is filtered.
Adding Metrics to a Chart¶
Add one or more metrics to the chart by checking them, and clicking the Add Metrics to Chart button.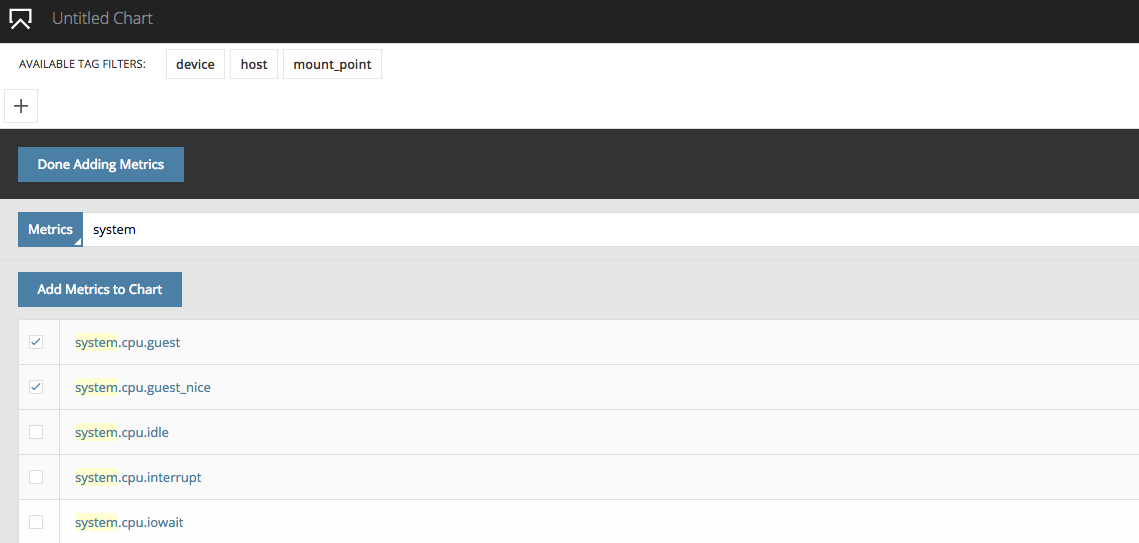 After adding metrics you can see a preview of your chart.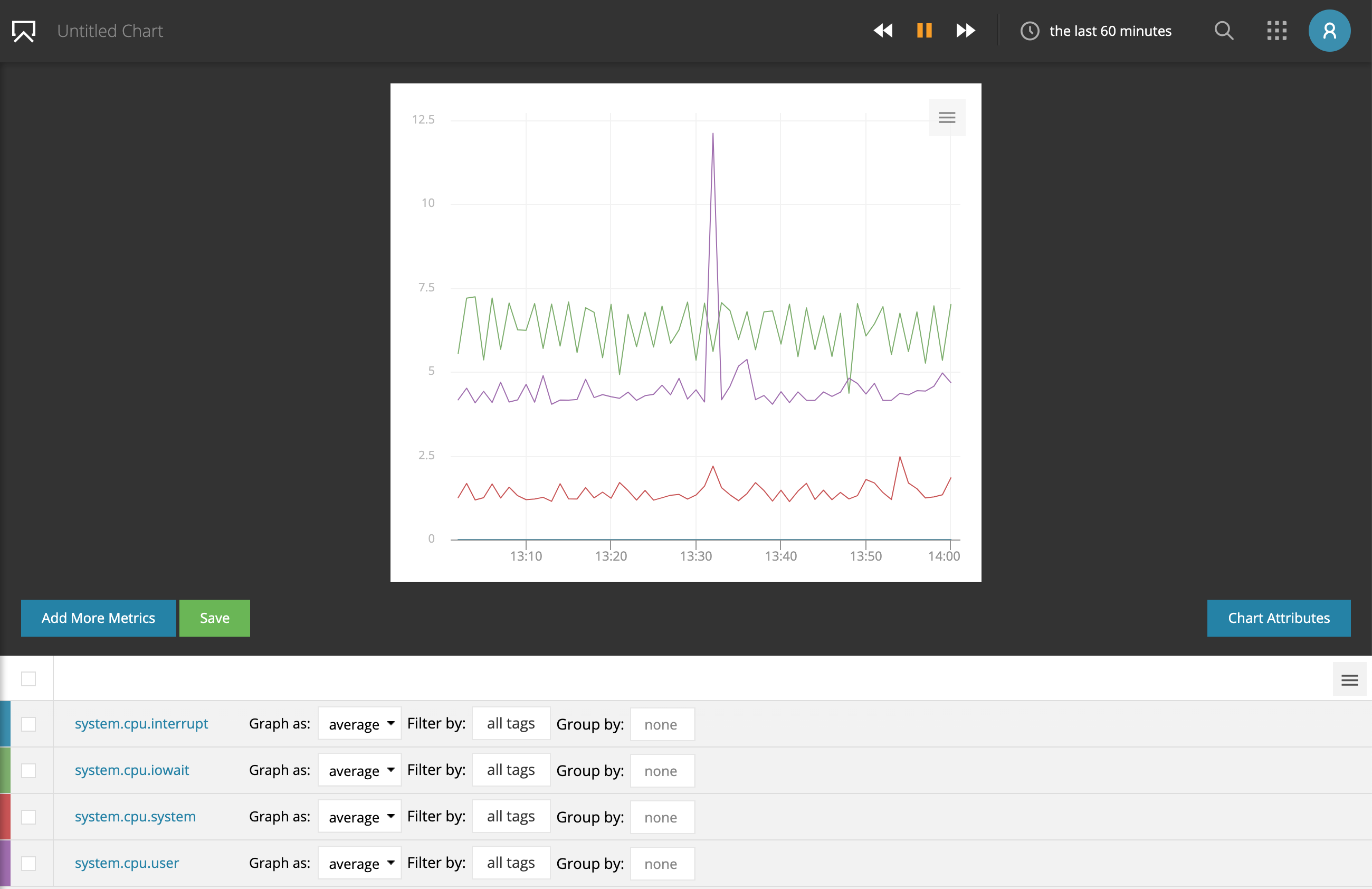 Moving the Chart¶
Hover over the top of a chart and you will see three dots appear. Simply grab the dots and move the chart around.
Chart Types¶
We currenlty offer three different visualization types: line charts, stacked area charts and big number charts.