Exception Handling¶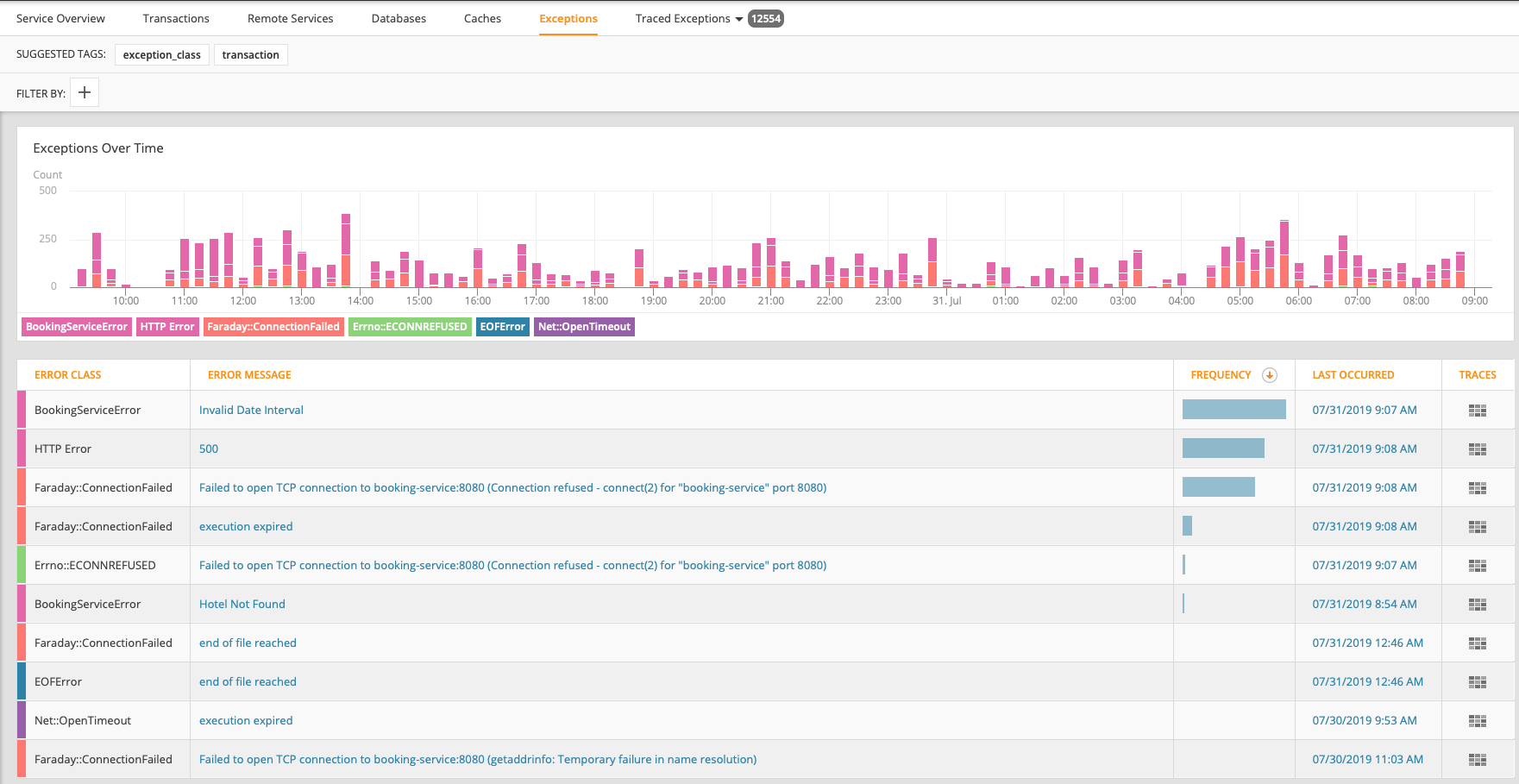 The exceptions tracking feature builds on top of AppOptics' automatic tracing capability, providing a summary of exceptions happening within a service context. When troubleshooting a service, simply click on the exceptions tab at the top of the page to understand the current volume of exceptions, when they started, and which exceptions are most frequent. You can even drill into each exception, viewing the stack trace, and which endpoints in the application are throwing them.
Exceptions in distributed services¶
If it's 3am and you just got paged, you likely want to know the scope of an issue, to understand whether it needs to be resolved immediately. AppOptics exception tracking enables you to drill down from a summary of exceptions, to viewing a specific exception in the context of a distributed trace. Simply click on 'last occurred' to bring up a specific example of where in the system this exception was thrown, and if it propagated to upstream tiers.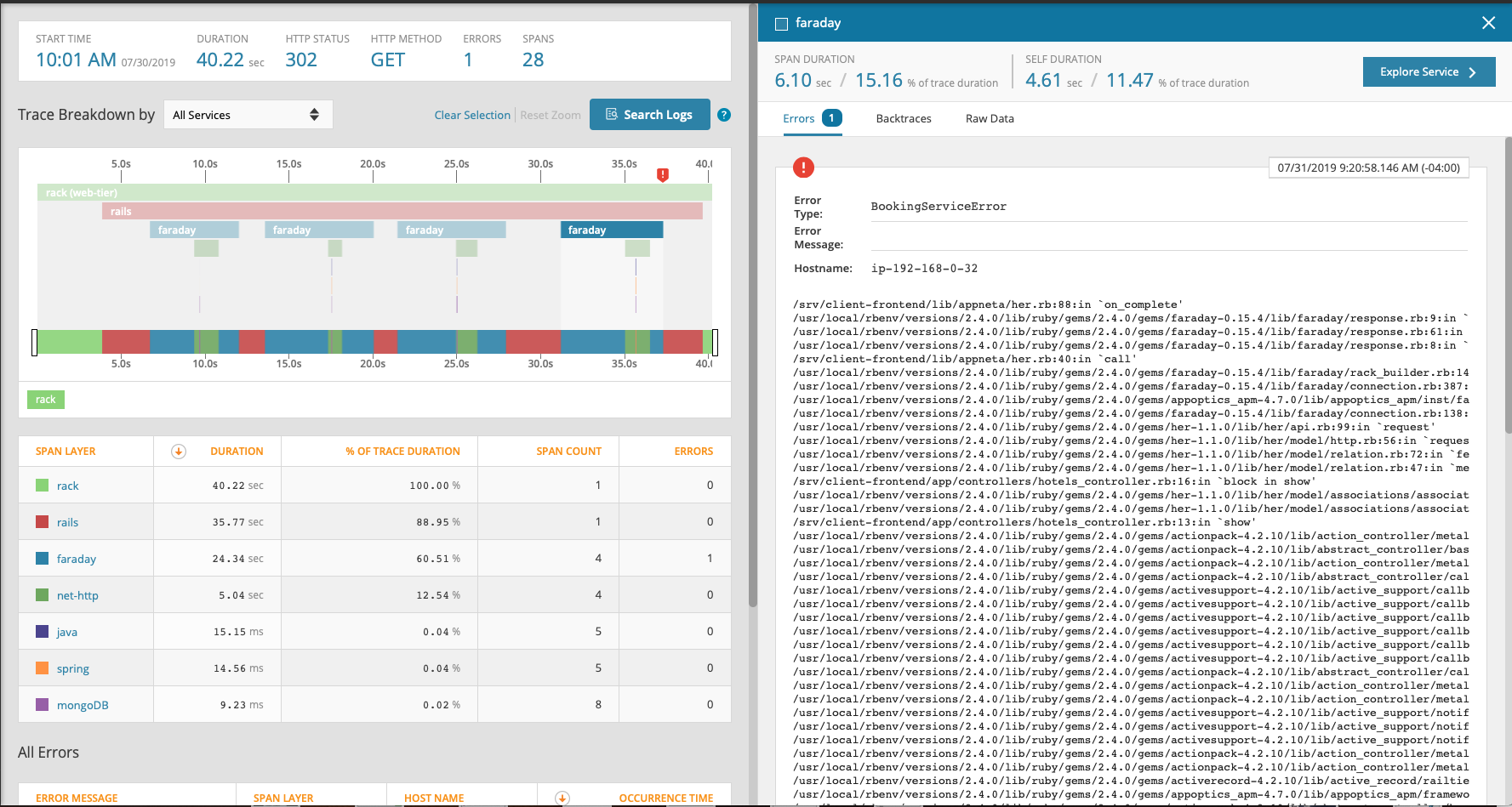 Enabling¶
All AppOptics accounts now have access to exception tracking and all the latest APM agents support the functionality.