Email¶
Navigate to the Settings section on the menu to the left, and then Notification Services. Click on the Mail integration, then on the "Add Configuration" button.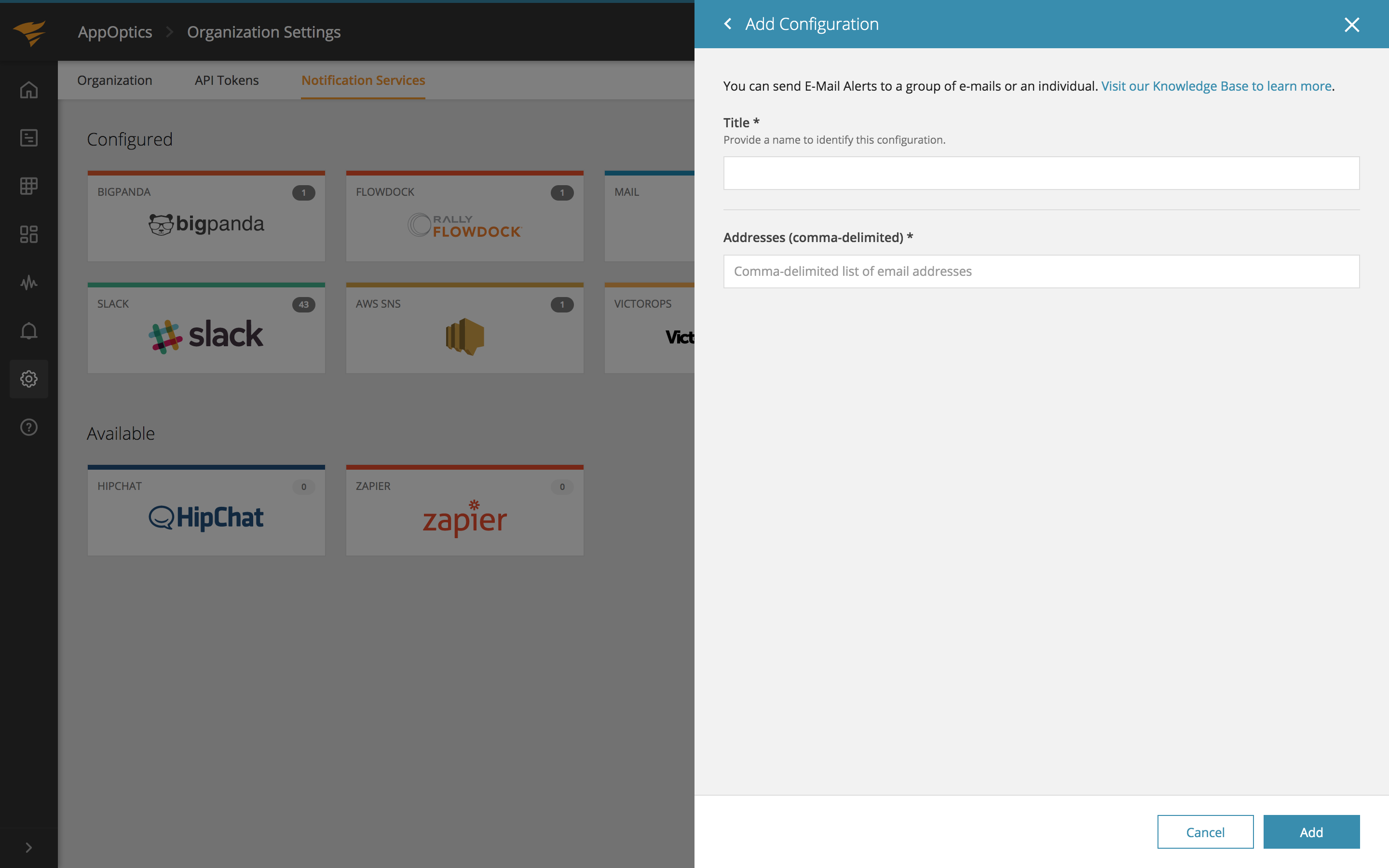 The only two fields you need to add are the Title and the actual email address. You can even enter multiple email addresses separated by a comma.
You can create as many email service destinations as you want.
Creating Alerts¶
After setting up the service you can tie alerts to a service destination. You can read more about creating alerts in the Alerts knowledge base article.
Alert Notifications¶
When an alert fires the payload is emailed to the list of recipients: